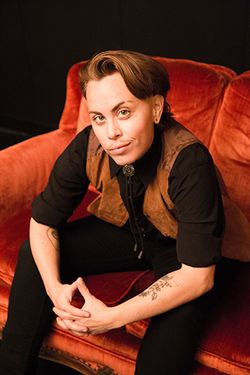 Oliver Gold is from the 1840s Barbary Coast, panning for Gold and mending a broken heart.  He's known for broody love songs including Fool's Gold, and for inventing the Hanky Code.
Oliver enjoys being witchy as fuck, and pulls fashion inspiration from Stevie Nicks, and everything cowboy & woo. He brings his crystal and gem stone collection with him everywhere, loves drinking roasted dandelion root tea, and is looking for a super smart queer babe or Heath Ledger as Innes from Broke Back Mountain.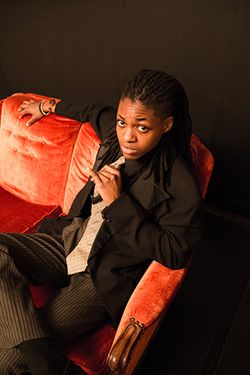 James Bentley Bender aka "JB" is one of the lesser-known stars of the Harlem Renaissance.  Born in 1907, JB is last century's cool gentle dreamboat, and he's worth the wait.  
JB rocks tux tails, cummerbunds and bow ties, and you're really extra lucky if you catch a glimpse of his socks.  A looker and an idea man, JB is never without a pen and pencil in case inspiration strikes.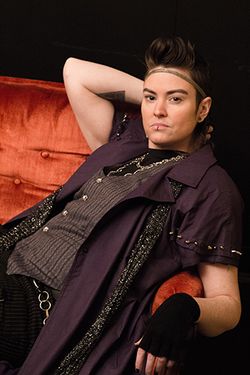 Peter Pansy is from the future, and if you're lucky, he'll be in your future!  The way we're currently heading, 100 years from now is a post-capitalist wasteland, and that's where Pansy discovered a time machine, and then began recruiting the rest of the band through time.  
Pan's favorite era is 1970s Glam Rock 'cause it was hella queer and genderbent.  Pan is allergic to cats, hates capitalism and wastefulness and loves switches, perverts, genderqueers and femmes.  Peter Pansy is best known for his post-apocalyptic fashion sense and his skills on the electric violin.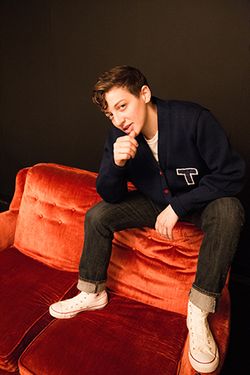 Tommy Tugunns is small but mighty.  He comes from the 1950s and is a jock, the boy next store, and the rebel, all rolled into one dreamy blue-eyed cougar-baiting package.  
Tommy enjoys working his morning shift at the Pump-N-Go and loves to eat Eggo waffles with peanut butter and cheese.  Tommy is an expert at push-ups, dirty puns and dad jokes.